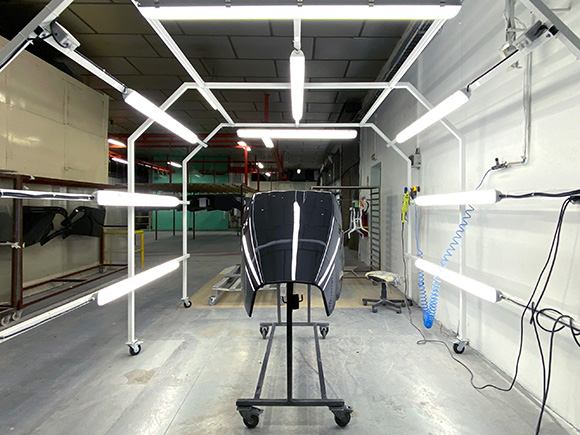 The ALTHEORA Coating division is the expert in painting and industrial coatings within the ALTHEORA ecosystem.
Its R&D team develops custom formulas for maximum long-term protection of products, even in extreme environments. Its technical experts create new types of paint that constantly improve the performance of the parts.
The combination of ALTHEORA Coating's skills, cutting-edge technical expertise and manufacturing solutions help improve productivity, reduce costs of materials and improve the quality of finished parts, whatever the type of part, or the clients' application requirements.
MC
Coating
Nested by Altheora
Within ALTHEORA COATING, MC Coating is the company that specializes in finishing work on industrial parts. Its experts develop technological know-how in enamel, painting, and plasticizing of non-metallic coatings.
They have complete command of industrial paint (liquid and powder) application processes, from surface preparation to finishing, and offer a selection of high-performance services, from consulting to support for drafting specifications.
With 12 positive-pressure paint booths, 1 thermosetting powder paint booth and resources for surface preparation, MC COATING is able to apply paint to all types of materials (metal, plastic, ceramic, wood, etc.)
Its manufacturing site is located in Mauves (Ardèche, France).